Unlock Your Potential: Join Our Team of Business Professionals
As a leading law firm, we are always looking for people from different backgrounds who enjoy working with others. Around half of our workforce consists of Business Professionals working in a wide range of fields such as Business Development & Marketing, Finance, IT and Human Resources.
Are you interested in an administrative role on a part-time basis during your studies?
Click here for more information about career opportunities for students.
Our Business Department Heads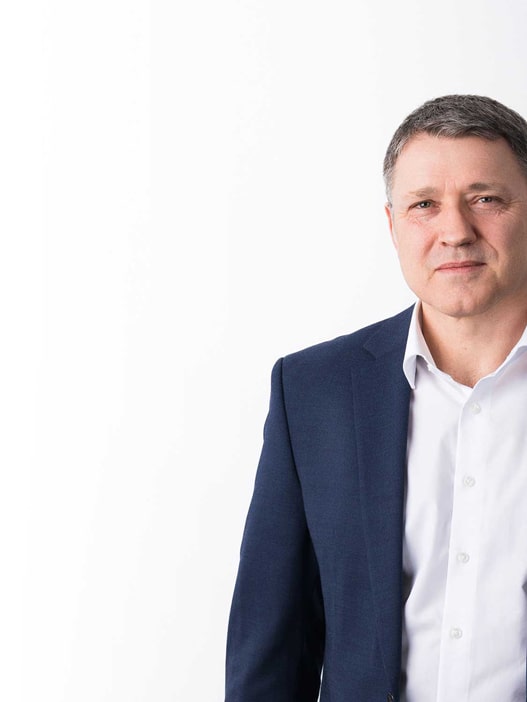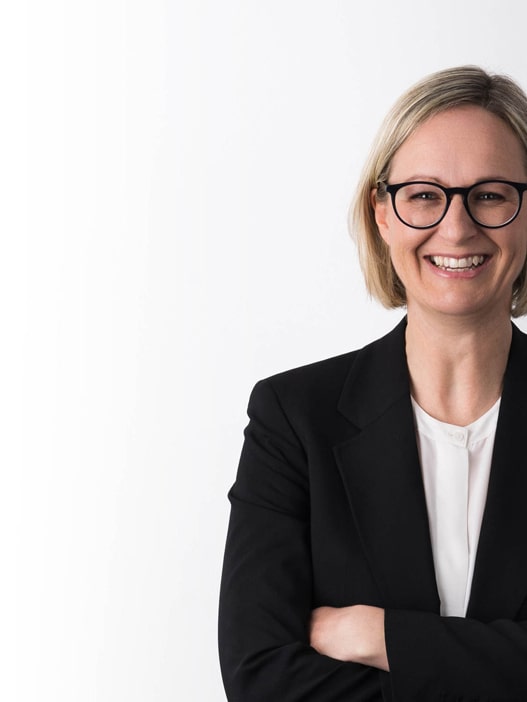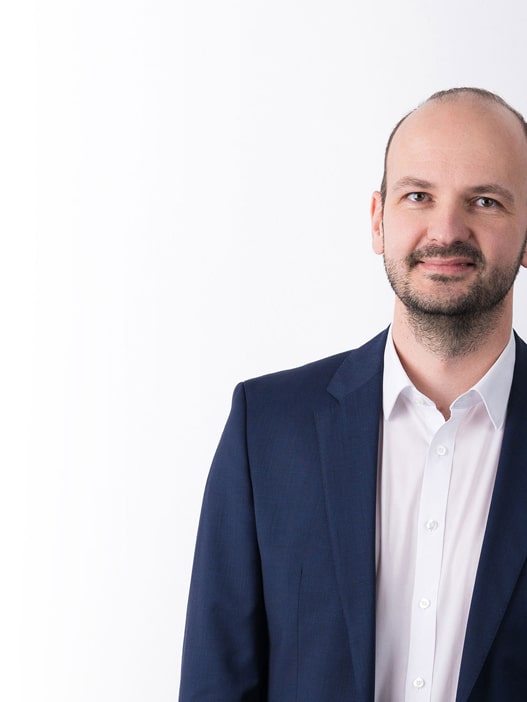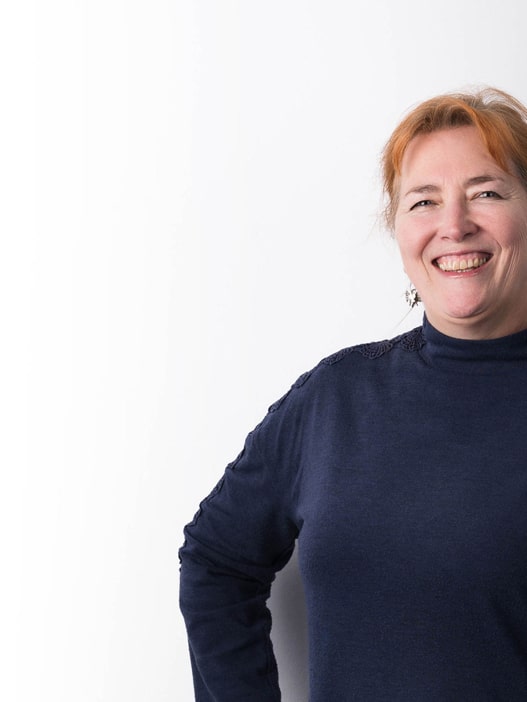 Our Business Departments
Approximately half of our employees work as Business Professionals, supporting our core legal team. These professionals enable our legal experts to focus on their legal work while actively contributing to various areas of our operations.
Accounting
The Accounting team is responsible for posting all vouchers, Wolf Theiss' tax matters, annual audit, consolidation, processing of bank transactions and trust accounts and content responsibility for our SAP system, as well as the annual year-end closing process.
Business Development
Each member of the Business Development and Marketing (BDM) team is allocated to one or two of our practice groups and is the main contact point and driving force for the practice group's BDM activities. In addition, the team is responsible for putting together pitches, fee quotes and other presentations for their practice group and plays a key role in developing and ensuring that the pitch and submission infrastructure stays up to date.
Compliance & Library
The key tasks of our compliance team are the performance of conflict and background checks for new clients, the administration of client master data and facilitating the observance of obligations related to Anti Money Laundering and Counterfeit Terrorist Financing.
Our Library team supports our lawyers with legal literature research and company research, while providing weekly newsletters. They are also responsible for the administration of the physical stock of literature and maintaining the user accounts for various legal and non-legal databases.
Controlling
Our Controlling team handles all kinds of analysis and reporting tasks centrally for the entire Wolf Theiss Group. They work with internal management and the shareholders, to offer support in regular (monthly, annual) procedures as well as in ad hoc requests. They also manage the annual budgeting process.
Facility Services
The Facility Services team is responsible for the security and function of our office locations. They take care of compliance with all employee protection measures and the smooth functioning of all in-house technical processes, as well as maintenance, cleaning and servicing and are also responsible for managing the physical file archive.
Legal Billing & Collection
Our Legal Billing team supports our lawyers in the execution of billing. They maintain the Advokat system with hourly rates, are responsible for e-billing, and the training of assistants and offices in the use of Advokat and billing. They also contact clients to arrange the settlement of accounts.
Legal Tech
Our in-house legal tech team offers innovative technological solutions on efficient digitalisation, document automation, collaboration and standardisation, in order to achieve faster turnaround times for our stakeholders. This allows our legal experts to focus purely on legal work and providing our clients with faster high-quality products and legal services. In order to reap the benefits from legal tech solutions, we must fully embrace change. We believe in innovation.
Human Resources
Our employees are the key to our success. From the very beginning and throughout your career, our HR team takes care of the people who make up Wolf Theiss. From recruitment and employer branding, to feedback processes and payroll we make sure everything runs smoothly – and we are ready to listen if there is a need to talk.
IT
In order to provide our staff with the highest level of IT support we strive to constantly evolve and improve our services by utilising the latest tools and technologies, whilst still maintaining focus on our IT security principles. Our multinational IT team consists of a support group, a system administration group and various tool experts.
Learning & Development
Our in-house learning team offers department related training to HR, IT, Finance, Business Development & Marketing and the practice groups at all of our offices as part of our training platform WT School. We find that this helps to build a robust Learning and Development (L&D) culture that fits all of our staff, regardless of their role or location.
The Learning Team uses the latest L&D tools to better facilitate the needs of a modern law firm and its staff. The challenge is to adapt to the ever-changing L&D needs within the landscape of a modern law firm and its staff. We find that by offering both in person and online training options we are able to best accommodate a hybrid work model.
Marketing
Our Marketing team showcases the valuable expertise of our lawyers to the world. Their main activities encompass the full range of typical marketing services in the legal field, including regular press releases highlighting transaction news, organisation of events and webinars, design and distribution of both digital and printed publications as well as maintaining a compelling website and engaging social media content for our business contacts. As an 'in-house agency' for our lawyers, the team carries out Graphic Design, Copywriting, Social Media Management, Event Management, Web Specialisation and PR Coordination.
Mail Service
The mail room has a variety of duties to perform and a lot of knowledge that is often gladly utilised by several different departments. Some of these duties include deadline management, administration of the negotiation calendar, WebERV retrieval and dispatch, processing of physical incoming and outgoing mail. They also have the responsibility of the main Wolf Theiss email account.
Reception Team
Our Reception team welcomes clients with a warm smile and supervises meetings and events. In order to ensure a flawless meeting, attendees will be offered drinks and any further help that may be required. Our Reception team is also the main contact for messengers and the receipt of packages.
Switchboard
The friendly voice that every caller hears when contacting Wolf Theiss is from our Switchboard team. As the first point of contact for potential new clients, lawyers and internal employees they connect all calls to the responsible departments as quickly and accurately as possible. Other daily tasks include taking and passing on messages, updating the telephone directory, emails and checking postal deadlines and negotiation dates. Whether in German or English, good communication and patience are just some of the skills that our team members in this department possess.
Travel Desk
Our in-house Travel Desk team assembles an all-round carefree package for every employee travelling for Wolf Theiss. This special and dedicated service allows the travellers and their assistants more time to concentrate on their work, safe in the knowledge that all their travel details have been taken care of. The challenge here is to make sure that the travel arrangements are individual whilst staying within our policy.
Contact
If you have any questions about your potential career as a Business Professional, please get in touch with the contact person responsible for the respective location.
Jennifer Raine
Office Operations & Recruiting Manager, Austria

There is more to a law firm than lawyers. If you have any questions about the individual business departments, please do not hesitate to contact me!