CSR | PRO BONO
We believe it is essential that we give something back. Communities provide us with many things we need for our success, including the talented lawyers and business professionals who make our work possible. The people at Wolf Theiss make contributions to their communities in their own ways. As a firm, we also show our commitment through different avenues.
Pro Bono legal work
Our lawyers provide legal advice on a pro bono basis to clients who need legal help but are unable to pay for our services. Our pro bono work is directed at clients whom we consider to be deserving of free assistance or who face legal issues that we believe are especially important to our communities and to society as a whole.
Selected cases
Organisation to support Ukrainian refugees founded with legal assistance from Wolf Theiss
Against the background of the war in Ukraine, Wolf Theiss has supported Lifebrain founder and Managing Director Prof. Dr. Michael Havel in founding the organisation "Wir helfen rasch. Refugee aid Ukraine" which is committed to providing humanitarian aid for refugees from Ukraine. The organisation provides housing in Vienna and together with the Arbeiter Samariterbund supplies basic needs for refugees such as food, drinking water, hygiene products and more.
Legal Assistance for "28 Too Many" – a research organisation dedicated to ending Female Genital Mutilation (FGM)
Wolf Theiss, together with Dentons, assisted 28 Too Many, a charity based in England and Wales which undertakes research with the aim to end Female Genital Mutilation (FGM). Their new global project seeks to provide strategic frameworks to enable in-country anti-FGM organisations to successfully shape policies and practices to end FGM.
28 Too Many has generated draft reports on the laws regulating FGM in Europe, including Austria. The report covering the Austrian legal framework has been reviewed by Wolf Theiss.
Legal assistance for Raiffeisen Centrobank on the founding of the "Ukrainian Education Center Vienna"
Against the background of the war in Ukraine, the City of Vienna and Raiffeisen Centrobank opened the "Ukrainian Education Center Vienna" on 1 April 2022.
The education center enables Ukrainian students from the age of 16 to continue their education, to prepare for the Ukrainian final exams ("Matura") and to improve their German language skills. The students receive instruction from teachers from Ukraine and trainers from Vienna for German as a second language.
120 pupils benefit from the on-site facilities and are also provided with learning materials and food.
Legal assistance to Make-A-Wish Foundation Austria

Fulfilling the heart's desire of a child also requires legal support. The Austrian Make-A-Wish Foundation does a magnificent job of bringing a smile to the faces of children with life-threatening medical conditions. At Wolf Theiss, we have made it our priority to support the Make-A-Wish Foundation in its efforts. Providing pro bono legal advice to charitable organisations such as the Make-A-Wish Foundation is the least we can do to support this important cause.
Legal assistance to Red Noses Clowndoctors International

Equipped with an abundance of humour and cheer, RED NOSES Clowndoctors International sends clowns into hospitals to administer their own style of therapy: a dose of smiles and laughter. Visiting patients directly at their bedside, they provide everyone – from children to the elderly – with invaluable good cheer and vitality, a key element in regaining balance and coping with medical difficulties.
Founded in Austria, it was one of the first clown hospital programs in Europe. The organization formed its international foundation to build up, monitor and partly finance partner organizations in Central and Eastern Europe. Wolf Theiss is proud to have provided legal services to the organization in Slovenia, Croatia and Poland.
Legal assistance to Three Coins, which supports financial literacy
Wolf Theiss is proud to provide legal assistance for Three Coins, an organization which promotes financial literacy by bridging the gap between knowledge and behaviour. Focused on financial education, Three Coins offers digital e-learning tools, apps, multi-media campaigns and classic workshops to support financial literacy. Wolf Theiss has supported Three Coins in contractual matters, on IP related issues, company organisation, and negotiating agreements.
Among other projects and initiatives, Three Coins started the KARDEA! Prize for financial education in schools, which is the first countrywide prize of its kind in Austria. Three Coins also uses a playful introduction to investment, financial education within the family and other approaches to support financial literacy in the community and among young people.
Advising Non-profit NESsT to support jobs for those most in need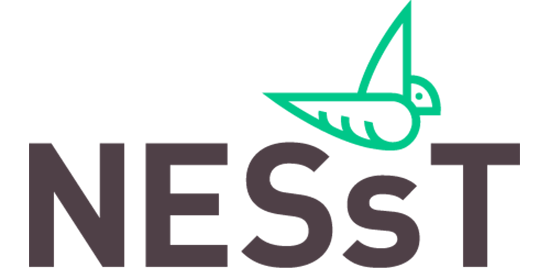 NESsT is an international nonprofit organization, which invests in social enterprises that generate dignified jobs for people most in need. They provide financing and one-on-one business development support to social entrepreneurs in emerging markets.
NESsT's investments in Hungary focus on social enterprises that connect people most in need with training and jobs to earn income to support their families. WT Budapest is proud to advise NESsT Hungary and their portfolio members on a pro bono basis in various fields of law.
Defence of the rights of the blind with guide dogs
A legal team from our office in Poland assisted three visually impaired individuals who filed lawsuits with the Regional Court in Warsaw against businesses which had refused them the right to use their services dogs at their premises. The legal team from Wolf Theiss represented the claimants at the request of the Helsinki Foundation for Human Rights. The individuals impacted by the refusal of entry requested an apology in the press, payment to be made to a charity and for compensation.
In the first case, two visually impaired individuals were refused entry with their guide dogs to a restaurant in Warsaw. They were offered a table in the garden area when it had started raining. In the second case, the proceedings were brought against the owner of a transport company, where the driver denied a visually impaired women entry to the bus saying that the Terms and Conditions prohibit the transport of animals.
Both cases involved provisions of law allowing the use of guide dogs. According to Dr Dorota Pudzianowska, a lawyer at the Helsinki Foundation for Human Rights, at the time of the case, a person with the assistance of a dog has the guaranteed right to enter buildings for public use, including dining facilities and the means of transport, pursuant to the Act on Disabled Professional and Social Rehabilitation and Employment in Poland.
Legal representation for a student involving defamation and privacy infringement
Partner Birgit Kraml successfully represented a Slovak student who was defamed in media reports. The student's Facebook photo was used by several Austrian daily newspapers and online media. The media were reporting on the murder of a different Slovak woman with exactly the same name whose body was found in Vienna and who, according to the media reports, worked as a prostitute. The newspapers published the photo of Wolf Theiss' client with captions labelling the student a "call girl" and a "dead prostitute".
Wolf Theiss took on the case and filed claims against three Austrian daily newspapers based on defamation and infringement of the right to personal privacy. The student was granted damages from all three daily newspapers, however only on the grounds of defamation. The appellate court did not accept the claimed infringement of the right to personal privacy, reasoning that working as a prostitute is not part of one's personal life. The fact that the Slovak student never actually worked in this regard was considered irrelevant by the High Criminal Court.
No further appeal of the decision was possible for the student. However, the Procurator General raised an appeal for nullity for observance of the law before the Supreme Court. The Supreme Court found that prostitution cannot be considered a job as any other but is part of one's personal life which is protected and which must, therefore, be respected also by the media.
Ms. Kraml commented the decision:
"The case has attracted considerable interest in the Austrian media ever since it first became public and is a landmark decision towards ethical journalism. No-one can unwrite yesterday's news. However, the damages achieved and the decision of the Supreme Court are at least a certain compensation for our client."