There Are Many Reasons to Join Us
We prioritise your needs and strive to address them accordingly. Please note that the availability of our offerings may vary depending on your location.
Training and development
Within the scope of our WT School, we offer a wide range of further education in the form of regular training and courses on both legal and non legal topics.
Mentoring program
We offer our lawyers support from a personal mentor at all stages of their career.
WT Sports
Many of our employees are enthusiastic athletes and at Wolf Theiss, of course, we want to encourage this. Whether it's football, tennis or running – there are plenty of opportunities to compete together in sporting events.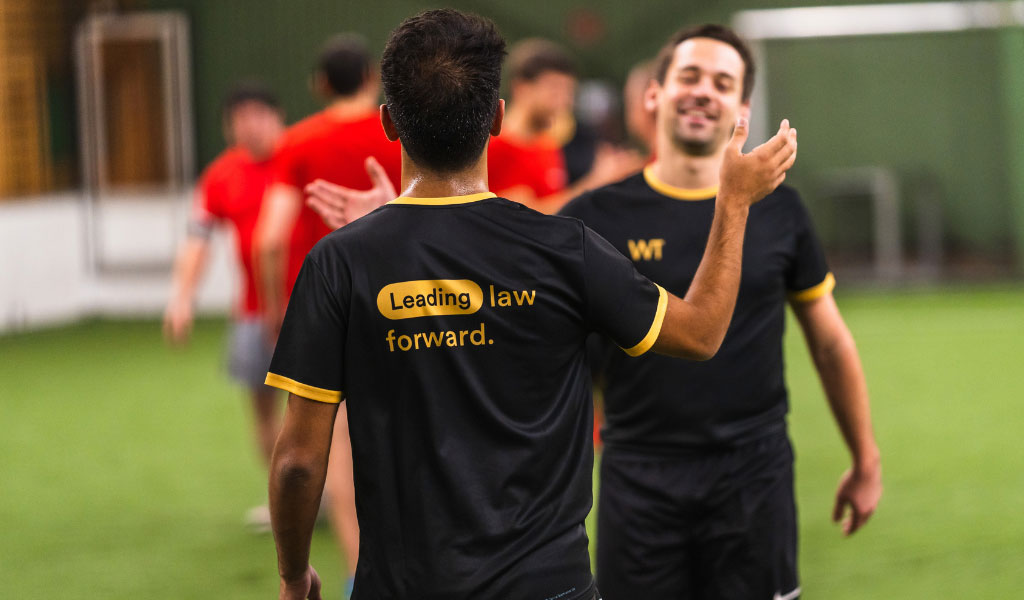 Public Transport Ticket
We provide all employees at our Vienna office with the Vienna "Öffi-Ticket".
Easy accessibility
All our offices are centrally located in the respective city and can be reached by public transport.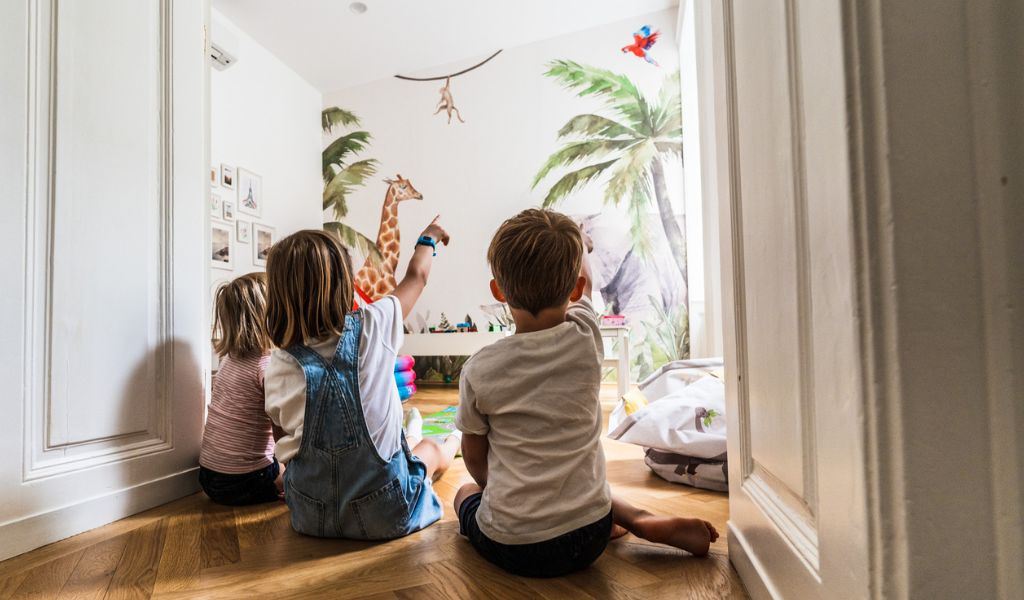 Kids Playroom
We, as a law firm, realise the importance of balancing work and family life. Our Vienna office is equipped with a playroom for children which can be used by WT staff and clients if an urgent meeting is scheduled or something unexpected comes up.
Health care
In Vienna, a company doctor is regularly present at the office. On-site medical checks and health measures are provided on a regular basis for all employees, saving you time and helping you to maintain a healthy lifestyle.
Individual offices
Whilst we have adopted an open-door culture the majority of our employees have personal offices giving them the freedom to work in a concentrated manner when required.
Dogs
Dogs are allowed – just make sure to check with your team and team leader/partner first.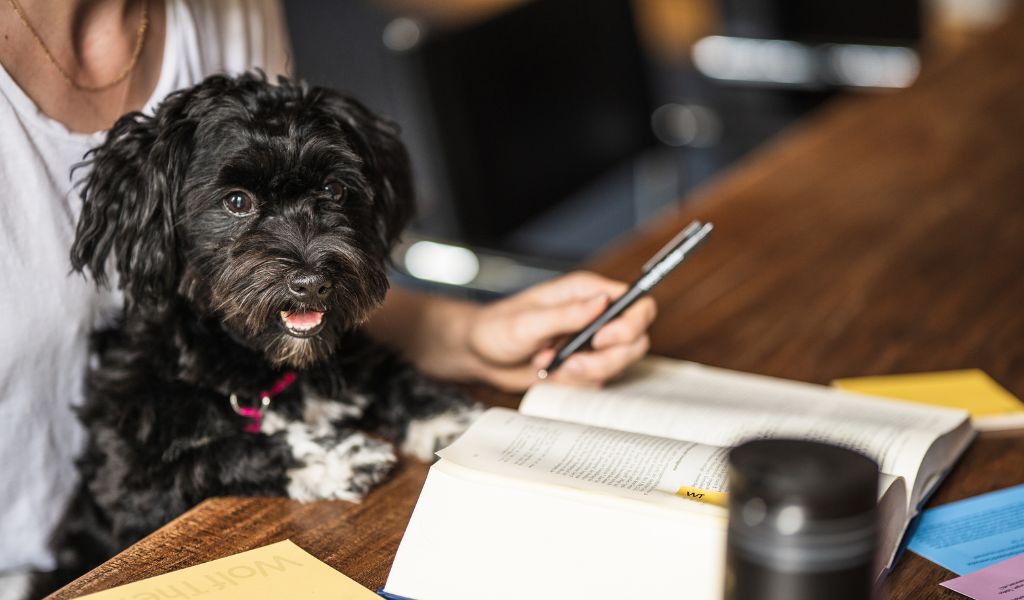 Flexible working hours & Home Office
Deviations from standard working hours are possible by prior agreement – when working as a Legal Trainee during your studies/court practice, or working as a part-time Associate during your dissertation, or family-friendly working time models for parents. There is also the possibility to work from home two days per week as part of our Home Office Policy.
Drinks, fruits & evening meal
Coffee, tea and sparkling water are available free of charge for all our employees. Furthermore, to support our goal in becoming more environmentally friendly we offer fruits delivered by Afreshed which saves fresh fruits and vegetables from disposal. If you have to work late, your evening meal will be on us (ordering, payment and delivery). And before you get hungry, you can grab a snack from our in-house Schrankerl (Vienna only).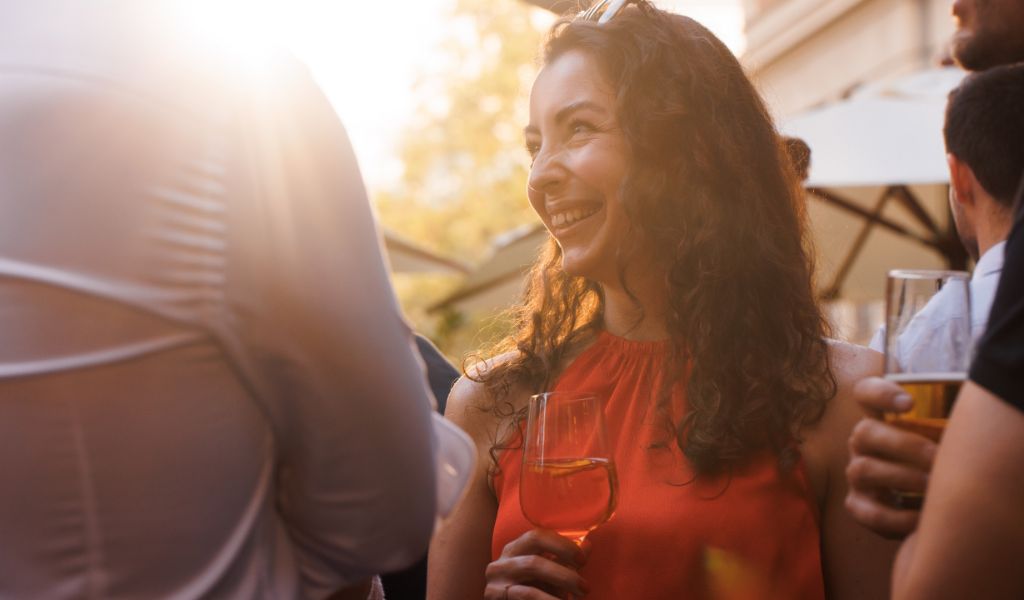 Employee events
Our successes should be celebrated! We hold employee events on a regular basis, so that you can interact with colleagues and meet new ones in a relaxed setting (winter party, carnival, sport events and more).