Unleash Your Legal Career at Wolf Theiss
Your career path at Wolf Theiss will consist of clear, transparent steps. We prioritise performance over experience. Your progress will depend on your results and qualifications, rather than how many years of experience you have.
We are a full-service law firm covering all areas of business law. Whatever your particular area of expertise, you can count on a varied case load, with clients ranging from small firms to multinational corporations and government bodies.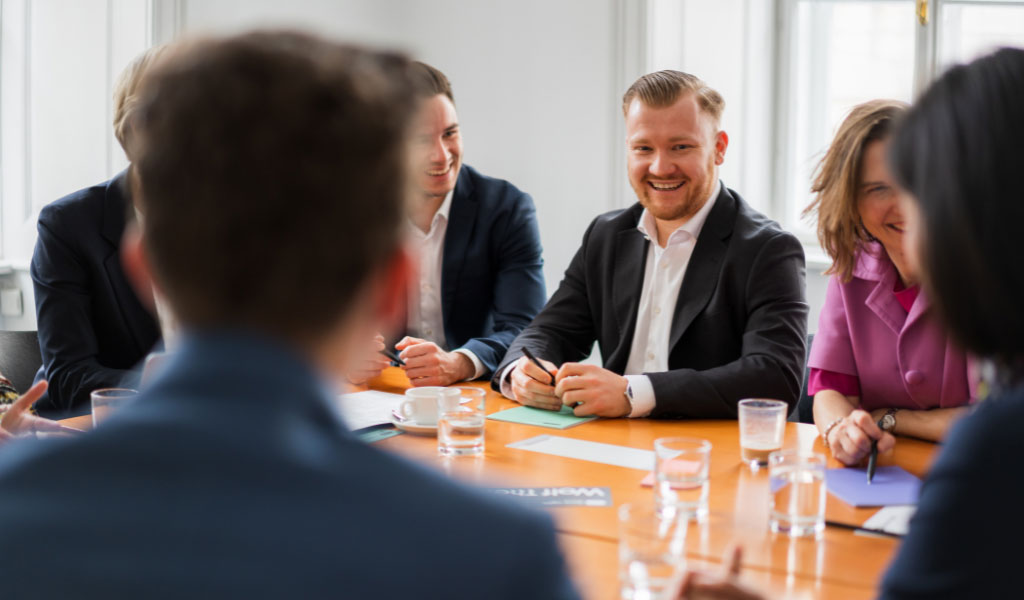 Your Career Path
Partner
You will have an existing sustainable client base and be fully responsible for a team of lawyers and projects, without the need for regular supervision of the team's work, outcomes and commercial success. Through your character, integrity, and behaviour, you will play a key role in the firm's continued success and growth.

Counsel
As a high-performing registered attorney-at-law with partner potential, you will have a proven track record as a Senior Associate, supervise and oversee the development of junior lawyers, and act as a firm-wide role model.

Senior Associate
You are a registered attorney-at-law with an appropriate number of years of relevant experience as an Associate or equivalent. You will have substantial responsibility for the files assigned to you, have successfully completed all required Wolf Theiss School training sessions and you will gain your first leadership experience. The purpose of this career stage is to ensure that the valuable contributions you make to our clients over the long term are appropriately rewarded.

Associate
We are looking for law school graduates in the early stages of their professional development. In most countries, you will start as an apprentice registered with the local bar association, preparing to become an attorney. You will be assigned to a mentor partner and their team, where you will develop your legal skills while closely collaborating with other lawyers. Receive valuable instructions, feed-back, and on-the-job training from senior lawyers, learning from our legal experts and gaining early exposure in your career. As you gain experience, you will specialise in a field of law or practice (group) and you'll provide expert advice to clients. As an Associate, you will learn efficient team setup, time management, and handling client requests.
Interested in joining one of our in-house bar exam preparation courses?
Bar exam courses Vienna
Contact
If you have any questions, please get in touch with the contact person responsible for the respective location. Follow us on LinkedIn, Facebook and Instagram or register for our email subscription to receive regular updates.
Fiona Altmann
Legal Recruiting Manager, Austria
We want to support our lawyers, in all our offices, in their professional development at all stages. That is why we provide a career path made up of clear and transparent steps consistent with leading law firms throughout the world.